Providing Quality Roofing Solutions in Auckland
New Roofs & Re-Roofing With Long Run Steel Roofing.
Residential & Commercial Roofing

Auckland's No.1 Roofer with 120+ 5 Star Reviews on Google

Auckland's No.1 Roofer with 120+ 5 Star Reviews on Google
Auckland Roofing Solutions
Your local roofing specialist!
We provide reliable Auckland roofing services. Our team of six qualified Auckland roofers can replace all old roofing, guttering and downpipes as well as installing new roofs for new builds.
When it comes to your home, you expect the best! Auckland Roofing Solutions is a leading installer for residential and commercial roofing, offering you a large range of new roofing and roof replacement options.
Our Customer Promise:
Quality Workmanship
Outstanding Roofing Products and Materials
Excellent Customer Service
No Obligation FREE Quotes**
Prompt, and stress-free experience
We have earned our reputation as top Auckland Roofers with 120+ 5-star Google Reviews. We are also Money Hub's most trusted Auckland Roofer.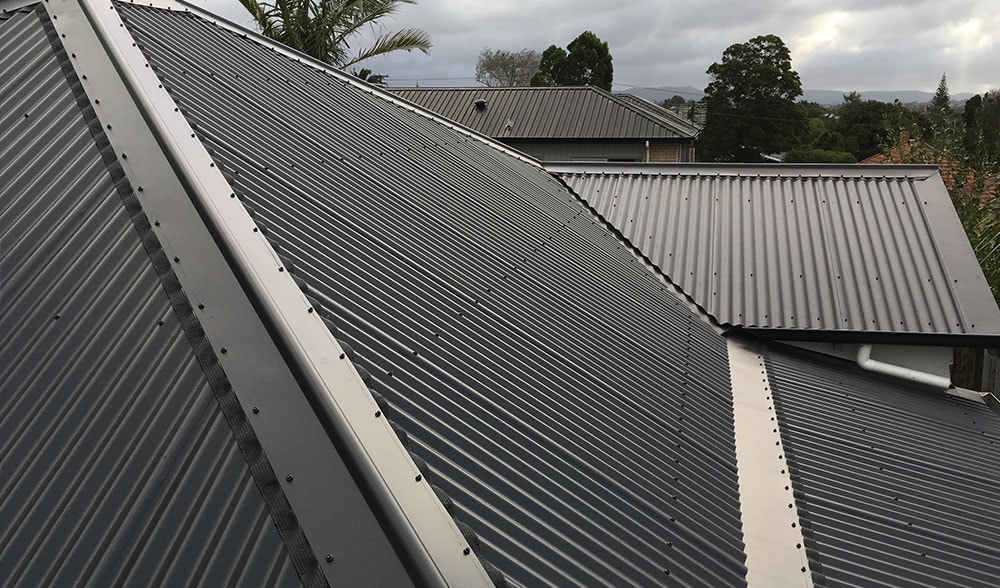 Roofing Services Auckland Wide | Nationwide By Appointment
Auckland Roofing Solutions is a Licensed Building Practitioner (LBP), gaining recognition as a professional roofing specialist and a credible business. Based in Auckland, and servicing the West Auckland, North Shore and Waikato regions, Auckland Roofing Solutions is available for all your roofing requirements.
We are very proud of the service we provide – please see our full list of testimonials, to see what our clients have to say! Also, download our free Checklist for Comparing Roofing Contractors to help you ask the right questions and find the roofing contractor that is best suited for you.
Looking for quality workmanship and outstanding roofing products and materials?
You're in the right place!

Auckland's No.1 Roofer with 120+ 5 Star Reviews on Google
Why Choose Auckland Roofing Solutions?
At Auckland Roofing Solutions we provide a full range of roofing services from residential roofing and commercial roof repairs specialising in new roofs installment and re-roofing. With our team of six qualified roofing contractors, we can tackle the biggest jobs and also provide quality roofing efficiently and to schedule for all smaller projects.


Quality Products & Materials

Money Hub's Top Trusted Roofer

No Obligation Free Quotes

Prompt, Stress-Free Experience

120+ 5 Star Google Reviews

Auckland's No.1 Roofer with 120+ 5 Star Reviews on Google
We are proud to be Auckland's best choice for roofers who always provide the very best service for our customers. Our expertise in long run roofing are in different aspects from new roof installations to roof restoration. We always provide a quality service, call us on 0800 637 663 for a free quote today.
Frequently Asked Questions
Find answers to commonly asked questions below.

Auckland's No.1 Roofer with 120+ 5 Star Reviews on Google
As of June 2023 we have 120+ 5 Star Reviews on Google, a testament to the quality, service and professionalism Auckland Roofing Solutions provides to each and every customer
If you have any questions or need any advice, please call me personally. You can call Michael Quellin free on 0800 637 663 to discuss your roofing situation.
At Auckland Roofing Solutions we offer you a FREE no-obligation written quotation**, including advice on the most suitable products for your individual needs and application.
** Please Note: Roof quotations/estimates for the purpose of Real Estate negotiations or Bank Approvals are charged at $180.00 plus GST (eg. when the property is not yet owned or is on the market for sale).